Veterinary Surgery Cleaning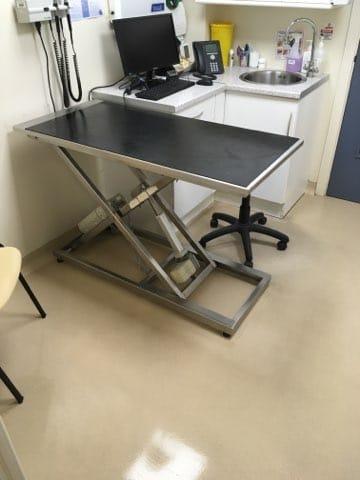 With sick animals, older or injured animals and baby animals such as puppies bounding through your doors, it is important to keep them all as safe as possible by keeping your premises clean. Therefore, it is paramount that the cleaning of veterinary surgeries is to the highest of standards in order to keep infection such as MRSA under control within these premises. We will vacuum the fur and use a two-way mopping system to minimalize the spread of infection, thus helping to keep your practice clean and safe for all.
We employ cleaners with eye to detail who are enthusiastic and hard working. We train all our cleaners in our techniques to ensure that they know the importance of keeping on top of the daily task of cleaning all areas (theatres, consultation rooms, labs, reception areas as well as offices) to the standard that you and the animals that you care for, deserve.
If you would like a quotation for our veterinary surgery cleaning services, then please call us on 01634 303478 or email us. We look forward to hearing from you.