Cleaning Services in Medway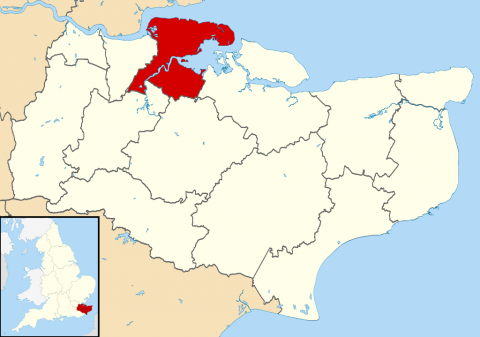 Our Medway Cleaning Services | Kent Cleaning Solutions in Kent
We are based in Medway and many of our clients are in this area. We are based in the Innovation Centre on Maidstone Road, next to Rochester Airport. Our cleaning services are available in all areas of Medway including Rochester, Chatham, Rainham, Strood, All Hallows, Upnor and High Halstow
Medway is one of the most densely populated area of Kent and there are consequently a large number of buildings that need cleaning - ranging from offices to factories, to pubs and shops. We offer cleaning services to all of these building types.
We have cleaning services clients in all types of buildings in Medway and all corners of Medway, which means we have excellent 'critical mass' and site cover capacity.
Since we have many clients in Medway we thought it would be useful to detail some regular and one off cleaning services that we provide there
Cleaning a Large Medway Office
We provide an office cleaning service to a local building company. We are key holders for this site and also are responsible for setting alarms once cleaning is finished. Our team of 3 cleaners comprises a team leader, and two cleaners. In addition we undertake regular unannounced inspections and feedback the results to the team leader. We also regularly contact the client to have review meetings and conduct client satisfaction surveys.
Providing Cleaning Services to a Medway School
A state school in Medway contacted us since the standards of their current cleaning services were poor and this had been noted in an Ofsted inspection. Upon taking over the contract we provided a deep clean free of charge, this was a ceiling to floor deep clean of everything, and involved us moving all items of furniture to make sure we cleaned under and behind things. We also conducted high up cleaning of light fittings on the ceiling of the assembly hall
Contract Cleaning Service for a Medway Pub
One of our cleaning services clients in Medway is a large pub which serves food all day and has a night club at weekends. We start the cleaning at 6am in order to make sure everything is clean by opening time. We also provide extra hours at weekends, when the pub gets dirtier.
As well as providing cleaners, cleaning equipment and chemicals, we also provide sanitary bins, toilet roll, soap and hand towels.