Cleaning Services in Maidstone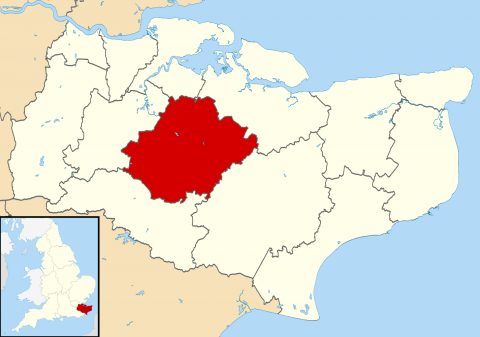 Our Maidstone Cleaning Services | Kent Cleaning Solutions in Kent
We offer contract cleaning services for all building types in Maidstone, including offices, schools, restaurants, pubs, nightclubs, car showrooms... and everything else in between.
Maidstone is the county town of Kent - not Canterbury as many people think, and Maidstone is also the most populous town in Kent, with its population of 89,000 people.
Our cleaning services are available in all areas of Maidstone from Park Wood in the North of Maidstone to Quarry Wood in South Maidstone and from Bearsted in the East to Wateringbury in the West.
We have cleaning services clients in all types of buildings in Maidstone and all corners of Maidstone, which means we have excellent 'critical mass' and site cover capabilities.
Since we have many clients in Maidstone we thought it would be useful to detail some cleaning services that we have completed there
Cleaning a Maidstone Gastro Pub
A new gastro pub was opening in Maidstone following a total refit and refurbishment of what was previously a very run down pub that had been repossessed and fallen into a poor state of repair.  The only area that was salvageable was the commercial kitchen.  Prior to use, an after build clean was required as well as cleaning the filthy kitchen with years of caked grease and cobwebs everywhere.  This meant that a lot of hard work was required to bring it up to the high standards required by the Environmental Health Authorities.  At very short notice, we sent in a team of 10 cleaners who worked around the clock using their experience from similar jobs and specialist deep cleaning chemicals and equipment. The work was completed within 48 hours, after which the building was gleaming and ready for its formal launch.
Providing Cleaning Services to a Maidstone School
A state school in West Maidstone contacted us since the standards of their current cleaning contractor were poor and this had been noted in an Ofsted inspection. At the start of the cleaning services contract, we completed, free of charge, a deep clean of all areas, especially the assembly hall and kitchen, which had been noted by Ofsted as especially dirty. We then commenced our cleaning services contract which we provide a service level agreement and client feedback audit for. One year into the contract the School was re inspected by Ofsted and they noted a "considerable improvement" in the cleaning standards.
Contract Cleaning Service for a Maidstone Office
We were contacted by a medium sized company in a business park in Maidstone who had found that their current cleaning services contractor was not cleaning to the required standards. This feedback had been given to the cleaning contractor many times and their had been no improvement despite this feedback. We started the contract within just 10 days notice since the client was keen to avoid getting any more complaints regarding the cleaning from their visiting customers. Now three years into the contract, the client had consistently rated our cleaning service as "exceeding expectations".
The cleaning services that we offer in Maidstone are the same as those we offer throughout Kent and full details are available by clicking on the "Our Services" link above.
Our Campaign for Cleaner Public Baby Changing Facilities in Maidstone
We are currently campaigning to improve baby changing facilties for Maidstone parents in public places such as shopping malls, restaurants, cafes and public toilets. If you are a Maidstone Mum or Dad, can you email us by clicking here  with your top 2 cleanest and 2 least clean baby changing facilities (and why) in Maidstone. Once we have all the results we will use them in our campaign.