Car Showroom Cleaning Services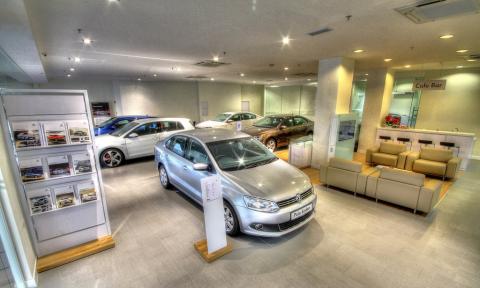 Our Car Showroom Cleaning Services in Kent
We have several car showroom clients in Kent and we therefore know that they present unique challenges. Firstly, the showroom floor must be kept in pristine condition, since if dirty this will put off clients. We also make sure that we clean under the cars too so that when the cars are moved, there will not be dirt left behind.
Providing cleaning services to car showrooms often involves cleaning some very dirty surfaces as car showrooms produce more dirt than, for example, a typical office. As a result, we are able to provide and advise upon industrial strength cleaning chemicals and the associated cleaning equipment. We are also able to provide one off deep cleans using scrubbing machines, steam cleaners, scrubber dryers and wet vacuums. There are a large number of car showrooms in Kent, ranging from Merdeces to Audi to BMW.
If you would like a quotation for our car showroom cleaning services, then please call us on 01634 303478 or email us. We look forward to hearing from you.