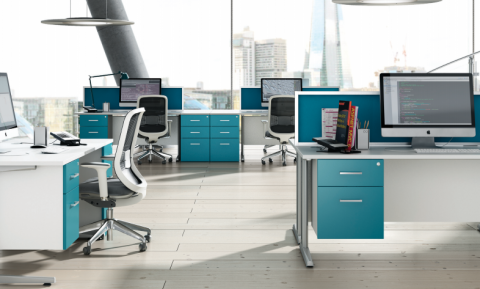 When spending over 40 hours a week in the office, it certainly makes a huge difference in both the office atmosphere and productivity when it comes to keeping your office space clean and tidy. A clean office makes for an environment that is comfortable to work in and helps you organise your work load better. So when deciding how you go about cleaning your office you should consider these office cleaning tips:
Do it yourself? - Whilst this initially may sound like a good idea, taking time out of your day to day work activities is a huge drain on resources possibly leading to lower productivity which in turn could lead to your business financially suffering
Employ a cleaner directly? - In our experience businesses that opt to employ a cleaner in house also experience similar problems as well as adding other time consuming tasks to your already hectic workload - Think about the recruitment process, training, material costs, safety insurance.... the list goes on.... Who covers when your cleaner takes time off for holiday/sick? What happens when your cleaner that you have just invested heavily in decides to leave?
Outsourcing by using a cleaning company such as Kent Cleaning Solutions, is by far more productive, less time consuming and far less stressful than going it on your own! Not only will you be saving time by not having to take time out from your main work activities, all the additional headaches and stress of directly employing a cleaner is left in the capable hands of the cleaning company. All the training, materials, insurance costs, staffing are all taken care of for you. This ensures you receive the best results in less time. Many of our happy customers initially came to us after employing their own staff and quickly learning that doing it this way was not cost effective. Here at Kent Cleaning Solutions, Christine and Gary personally handle all these tasks for you. So next time you need an office cleaner in Kent, give us a call for a no obligation quote. You never know, you may just find this is the most cost effective way for your business!