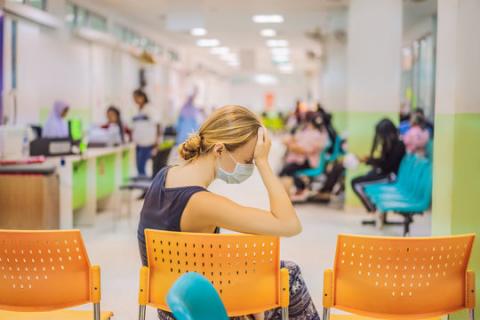 Many GP surgeries will be currently reviewing their cleaning procedures to re-open their practices to the general public. Whilst many practices will continue to offer telephone and video consultations, seeing patients physically offers the best method of access to patients that require medical advice and assistance.
With patient and staff safety being paramount and in line with the Care Quality Commissions (CQC's) ongoing compliance monitoring system, issues are raised by the risks of a waiting room with potentially ill people waiting to be seen. This area carries a high risk for the spread of bacteria and viruses, along with consultation rooms where patients will come and go throughout the day.
With this in mind you will need to consider the way that you will implement a cleaning schedule, what this will include, and who will be responsible for ensuring that the practice is kept clean, hygienic and safe to ensure the safety of staff, patients and other visitors.
Doctors Surgery Cleaning requires skill and knowledge to be done correctly and well, every time.
To assist providers in making sure that risks for infection are reduced significantly during the delivery of services
To provide a good framework that will allow cleaning services to be arranged effectively.
To make sure that the appropriate documentation is being provided that proves how medical processes are being managed.
To emphasise that cleaning is a shared responsibility that does not just involve the cleaning team.
To ensure compliance with CQC monitoring policy, a detailed cleaning schedule must be followed with clear expectations for each step. When cleaning a healthcare facility nothing less than perfect is acceptable.
Enlisting the assistance of a professional cleaning company is the best way to ensure your practice is cleaned to the highest standards adhering to a regular cleaning schedule.
Kent cleaning solutions have a strong team of highly trained cleaners and we offer flexible contracts to our customers. We understand that the use of the correct cleaning products and equipment is key and we are able to advise and supply the best products suited to your needs.
Cleaning will always be completed in a thorough and methodical way, our services can include daily cleaning, deep cleaning, carpet cleaning and hard floor care. We work with practices of all sizes to help you provide and maintain a clean and safe environment for both patients and staff.
We have a thorough understanding of the CQC monitoring policy and the standards required in line with this and will work with you to ensure a suitable schedule is put into place.
Call us today to discuss your needs and arrange a free quote.